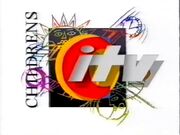 CITV (formerly Children's ITV) was once a weekday children's block, now a stand alone channel as of 11 March 2006. The abbreviation was adopted in April 1991 when Central regained the license to produce in-vision continuity links from Stonewall Productions and Tommy Boyd took over as regular presenter. Radio Times had added ITV, Channel 4 and satellite television to their programme guides by then. The word Children's was removed altogether in 1996.
At some point in the mid 90's, custom interstitials were made featuring 4 original characters: two cats (Abacat and Cheesy), a clock (Mr Clockface) and a cookie (Ruskman).
Community content is available under
CC-BY-SA
unless otherwise noted.